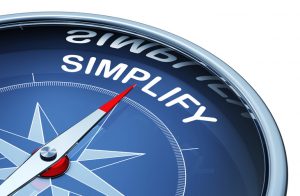 For small-to-medium-sized businesses, struggling with multiple vendors to manage your voice and data systems can quickly become time-consuming and frustrating. Reaching a service person within a monolithic communications company who can provide implementation guidance or answer a simple support request can take hours, days… or weeks! In fact, 41 percent of companies said that "the time it takes to fix issues" is their biggest technology challenge, according to a survey from the National Small Business Association.
Instead, consider streamlining your voice and data communication network and carrier services with a single, managed services provider that can offer more personalized attention. Not only will you reduce the number of support call lines on file, but you'll likely reap cost benefits, receive more knowledgeable support, and get your issues resolved more quickly and effectively.
The Ease of a Complete End-to-End Solution
A comprehensive network and carrier solution can include a unified phone system as well as:
Data Networking: Local and Wide Area Networking (LAN/WAN) solutions that address PoE, QoS, and automatic failover for single and multi-location organizations, as well as mobile and remote users.
Wi-Fi: highly secure business-class wireless networks.
Network Security: intrusion prevention, gateway anti-virus, and anti-spyware plus application intelligence and control. content filtering, anti-spam and enforced client anti-virus
Video: mobile-enabled video conferencing to ensure employees can always stay connected with their colleagues wherever they may be working.
Cabling Infrastructure: Our electrical group delivers full infrastructure services including data cabling and certification, fiber installations, and data room buildouts.
All under a single umbrella, the implementation and management of these varied systems becomes much simpler and more efficient.
The Best Value for Your Needs
A managed communications services organization (like us) has a lot of experience working with all of the major providers of carrier and network services. The freedom to be agnostic and the knowledge and experience accumulated over many years allows managed communications services organizations to recommend the best solutions for your company's individual needs and applications. With the evolution of the "Cloud" there are a lot more options than ever – the important question is what makes the most sense for your organization?
An Intermediary to Resolve Issues with Primary Providers
Wholesale communications providers have relationships with the most knowledgeable support professionals within the organizations that they work with, and are able to access a higher level of care than an end-user customer. They can get answers to questions and resolutions to problems faster and more accurately than you probably can on your own. (It's not how things should work, but unfortunately, that's how it is.)
Personal Relationship and Attention
No one at a large company call center will ever know you by name, unfortunately. Working with a local, service-oriented business as opposed to a cloud-based remote company, you always can reach someone who is familiar with – and can prioritize – your account and issue.
Barry Communications has been helping customers with their network communications for over 30 years, originally as a NYNEX (now Verizon) "agent" that could place orders and assist with service. As the years evolved, Verizon (as well as all of the major carriers) have become larger and larger through mergers and acquisitions, and have become more and more difficult to work with as a result. Over 10 years ago, we started our journey into the VoIP world and have now developed our own Private Cloud network for our customers that incorporates a wide range of voice and data communications services including T1's, broadband services from Comcast and Charter, as well as fiber-based Metro Ethernet services from multiple providers including Verizon. We are focused on being highly resilient and responsive and providing a high level of service for our small business customers that only the largest enterprises can get on their own.
We take pride in being a personal, service-focused provider for all of your end-to-end voice and data needs.
Learn more about our integrated communications solutions, which complement our core business of phone systems and ipConnect services, or contact us to find out how we can help with your specific needs.
Save
Save