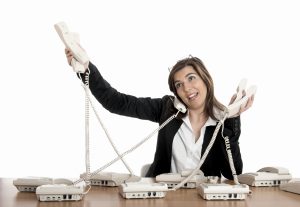 It may seem like everything related to communications is moving to the cloud. So of course, your business should be in the cloud too, right? Maybe not.
While cloud voice services offer a lot in the way of exciting functionality, and it can be appealing not to have to own or manage your company's communications systems, the cloud isn't necessarily the right solution for everyone.
In fact, in my personal experience, about half of the people who purchase a cloud solution aren't really the best fit for it. Let me explain why.
Cloud voice services were built to provide highly functional, interactive suites of services. These unified communications solutions deliver instant messaging, web conferencing, video messaging, and other advanced communications capabilities all within a single application. This functionality can be fantastic for companies that use and need it – those with multiple locations, many remote workers, and high call volumes.
However, if your company is a more static business model, all of that functionality may actually slow you down. For businesses that have used the same phone system for the past 15 years and are now looking into new options because your old system is no longer serviceable, the cloud is likely not the right solution.
Cloud voice services were not built to function like traditional phone systems. That is one thing they do not do as well.
Your Business May Be Better Off with a Traditional Phone System If…
Are you trying to decide whether your company can benefit from a cloud-based communications system? Consider the following factors. You may be better off with a traditional phone system if you:
Have no (or few) mobile/remote workers
Have minimal phone usage
Still use pagers or fax machines
Do not have a customer service department
Use key system appearances to answer calls (put a call on 'line 1' and use an intercom to tell someone that their call is holding on line 1)
Could be considered a traditional, low-tech business
If you answered yes to more than one of the above points, your business will likely benefit more from a new phone system rather than cloud voice services.
Cost Comparison: Traditional Phone System vs. Cloud Voice Services
What about the cost differences? The cloud systems look comparatively inexpensive when you look at the monthly fee versus an investment in purchasing an entirely new phone system. So, let me break down the cost considerations:
Call Volume: Most hosted cloud solutions include unlimited calling. That is ideal for companies with high call volume, like call centers and customer service departments. But for a company with minimal phone usage, you're paying for those unlimited calls. And consider a company that had 50 phones with their old system, but only five lines on all of them. In the past, they only paid for the five lines. But with a new cloud service, they would be paying for 50 cloud users – one for each phone — each with unlimited calling. It is likely less expensive to have monthly service costs rather than burying those costs in an unlimited solution.
Up-Front Investment: The minimal up-front cost and low monthly fees of cloud products can be appealing. However, it's worth considering how long you expect to use the solution. For companies that used their last phone system for 10-12-15 years (or more!), the long-term cost benefit lies with purchasing a system outright. However, if you don't want to invest the upfront capital, or don't want the responsibility for managing a phone system, you have the option to lease (or lease-to-own) a phone system as well.
Service Responsibility: Unfortunately, many cloud providers have immature customer service organizations. So, while you may spend less up front on a product that you don't have to own or manage, you'll likely spend a significant amount of time and effort managing your vendor's customer service team. The person in your business who is charged with managing the vendor relationship will require time to track down the appropriate customer service contact, struggle with how to resolve issues that arise, and deal with potential down-time.
At first glance, cloud voice services appear to be the simple choice. But it needs to be the right choice for your business. If you want help deciding what communications solution – and which provider – would be the best fit for your business, we'd like to help. Barry is committed to an agnostic view of the market: we know all the players and their products, and help our customers identify what will work best for their needs. We understand small and medium sized businesses, and have solutions that include simple, basic telephony as well as cloud-based communications, and everything in between. Then we can help you implement and manage your new systems – all for the same (or lower) cost than you would have paid on your own.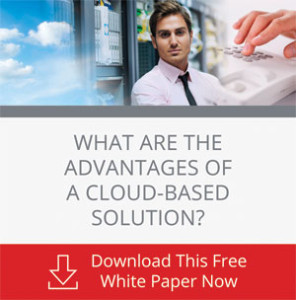 Learn more about cloud-based communications with: "Clouds, VoIP, and Unified Communications".
Save
Save
Save
Save