A question we've been asked countless times is "do I really need a desk phone?" Recently there's been a push for organizations to begin offering their employees flexible or remote schedules, compounded by individuals preferring the convenience of using their cell phones to make work calls. The reasons are many: due to advances in technology employees no longer need to be at their desk all day to get their jobs done, many team members are often on the road meeting with clients or attending conferences and still need to be accessible, and – of course – the desire for more work/life balance means that schedules are being flexed a bit and individuals are working-from-home (or wherever) when necessary. There are also organizations that are recognizing the advantages of hiring remote staff either for one-off positions or for the entire team.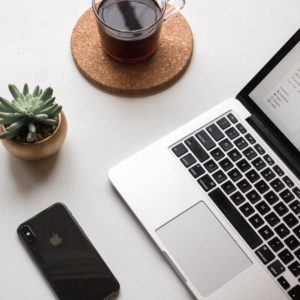 And so, the answer to the initial question ("do I really need a desk phone")  is – as usual – "it depends." 
Benefits of a Desk Phone
With the various flexible communication options, having a traditional desk phone isn't completely necessary for day-to-day operations, but there are certainly benefits. These include:
Assuring that business-related calls say with a company-owned phone number

Providing business-specific voicemail

Allowing for call transferring, forwarding, etc.

A dedicated extension 
That said, implementing a solution that allows for the flexibility of a "work from anywhere" environment is ideal. By allowing your team the option to work where they need/please, while making the transition as seamless as possible, you'll likely see an increase in productivity and enthusiasm.
Benefits of Unified Communications as a Service (UCaaS)
With Unified Communications as a Service, you're able to offer your team options. They can have a desk phone available to them while they're in the office and they'll be able to access their extension, voicemail, and call transferring on their mobile phone when they're away. They're also able to provide clients and other contacts with a phone number that belongs to the organization without having to provide their personal cell phone number. 
Additionally, other – non-telephone – services are available, such as:
Individual and group chat

CRM and Outlook integration

Collaboration tools such as screen sharing and conference calls
Disaster Recovery and Business Continuity Benefits
These features don't just provide your team with the flexibility they may be seeking, however. They also allow your organization to increase your business continuity and disaster recovery preparedness. For example, in the event of a disaster or event that leaves the building inaccessible for any length of time – from a few hours to a few weeks – your team will be able to carry on with business as usual. They'll be able to make and receive calls with their contacts being none-the-wiser since they'll still be accessible at their extension.