Business VoIP Customer Testimonials
Every client presents a unique and sometimes formidable set of challenges and circumstances related to their voice and data communications engagements.
At Barry Communications, we look not just at the assignment before us, but how we can help our customers in the long term, and in doing so, how we can develop strong, deep-rooted partnerships.
With a client retention rate greater than 90 percent, we believe that our team of professionals is on the right track.
But don't just take our word for it, read what some of our customers have to say about working with Barry:
"On behalf of the Kayem team, I want to thank the entire Barry team for an outstanding job!  The commitment to customer service has exceeded my expectations, and it is truly a pleasure working with all of you.  I am looking forward to our ongoing partnership."
Glenn Bovian
Kayem Foods
IT Operations Manager
---
"Running a company that offers 24-7 medical care requires a phone system and service company that is available at a second's notice around the clock every day of the year. Barry Communications has been that company.   Their service technicians go above and beyond the call of duty to make sure our phone system and business runs smoothly."
Jeremy Brockman
North Atlantic Medical
Corporate VP
---
"Barry provides our company with the best products in the market, does great engineering and delivers tremendous customer service and staff training. And, they do all these things with a terrific whatever-it-takes-to-get-the job-done-attitude."
Aweis Abu
Commonwealth Care Alliance
Manager of End-User Services
---
"It was a huge undertaking to change all of our phones, faxes and Internet at all of our locations. I was dreading the switch. The installation went flawlessly because the Barry team worked weekends and through the nights so we would not lose service."
Michele Gonyea
Bertera Auto Group
Corporate Secretary
---
"Barry Communications showed us how to reduce our communication expenses from approximately $10,000 per month to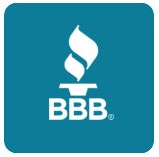 $5,600 per month with their IPConnect Managed Services and the ShoreTel system."
Deanna Liberti
Better Business Bureau
V.P. of Operations, Eastern Massachusetts
---
"Customer service is so important in our line of work. That's why it's so important that we align our facilities with service providers who share our vision for customer excellence. Barry's attention to detail and prompt reliable service set the bar for industry standards."
Andrew Freilich
Salmon Health and Retirement
Executive Director
---
"It doesn't matter what the request, the Barry team responds promptly and professionally to any and all issues that we may encounter. I consider them a valued partner that we will continue to work with as our business continues to grow."
Brian Lilley
Agilux Laboratories
Senior Director of Operations and IT
---
"You guys are the best support team in the industry! I could not do half of the day-to-day tasks at hand without your team pitching in at a moment's notice when called upon."
Jared DiPerri
Keystone Dental
Senior Network/Systems Administrator
---
"Not only did Barry deliver on budget and on time, our training and troubleshooting support since installation has been exceptional."
Lisa Guerin
J.W. Childs Associates, L.P.
Executive Administrator
---
"We determined that the savings from our new VoIP Telephone System from Barry Communications would pay for the entire system in about a year and a half."
Jim Patrick
Patrick Motors
Owner
---
"Barry Communications' solution allowed us to lock into a fixed monthly cost, so there's no more guessing month to month about our phone bill."
J. Robert Seder
Seder & Chandler LLP
Senior Partner
---
"Our old phone system didn't provide any of the tools necessary to keep us in constant contact with clients, subcontractors & consultants, and our various field operations. The new system provides us with all the tools we need to provide our clients, subs & consultants & field techs with effective response time."….."When something as important as communication is in question, a prompt response is of paramount importance to this company. The staff at Barry has always been there when we need them."
Amy Beauchamp
John Moriarty & Associates
Office Manager
---
"I wanted to let you know that the install at Putnam went about as smooth as anything I have ever done. Casey and Bill did an excellent job, the employees were very happy with them and the simplicity makes everyone happy."
Jack Auld
Putnam Chrysler
---
"We have had a relationship with Barry Communications for over 5 years now and are continually impressed with the level of support we receive. As head of Agilux IT, support of our users is number one on our list and it is not to be jeopardized. We see the exact same from all the engineers we work with at Barry and it has not wavered one inch in the time we have worked together. We have a good list of vendors and Barry Communications is always mentioned as our strongest."
Derek Morris
Agilux Laboratories
Senior Manager IT
---
"Thank you, sincerely, for all of the faithful and reliable service over the years. I would definitely recommend Barry to any of my friends and colle

agues looking for a phone service provide."
Kevin Plouffe
Optum
IT Architect
Save
Save
Save
Save