What is SD-WAN?
The software-defined wide-area network (SD-WAN or SDWAN) is a specific application of software-defined networking (SDN) technology applied to WAN connections such as broadband internet, 4G, LTE, or MPLS. It connects enterprise networks – including branch offices and data centers – over large geographic distances.
All SD-WAN solutions today should include the following features:
A central controller that establishes network-wide policies and determines roles for each network device under management.
Commodity vanilla hardware runs the networking function.
Hardware vs. Cloud-Based Solutions
Cloud-Based SD-WAN Solution:
SD-WAN As A Service (Cloudbase) is a subscription- based service delivered to customers as a managed service using software orchestration and is called SD-WAN as a Service.
Many different networking vendors and service providers are working on SD-WAN platforms and services. Some of the operators of SD-WAN services include AT&T, CenturyLink, Colt, Masergy, Singtel, Sprint, and Verizon. Leading providers of SD-WAN platforms and orchestration software include Ciena, Cisco, VeloCloud, Silver Peak, Versa, and Viptela — among many others.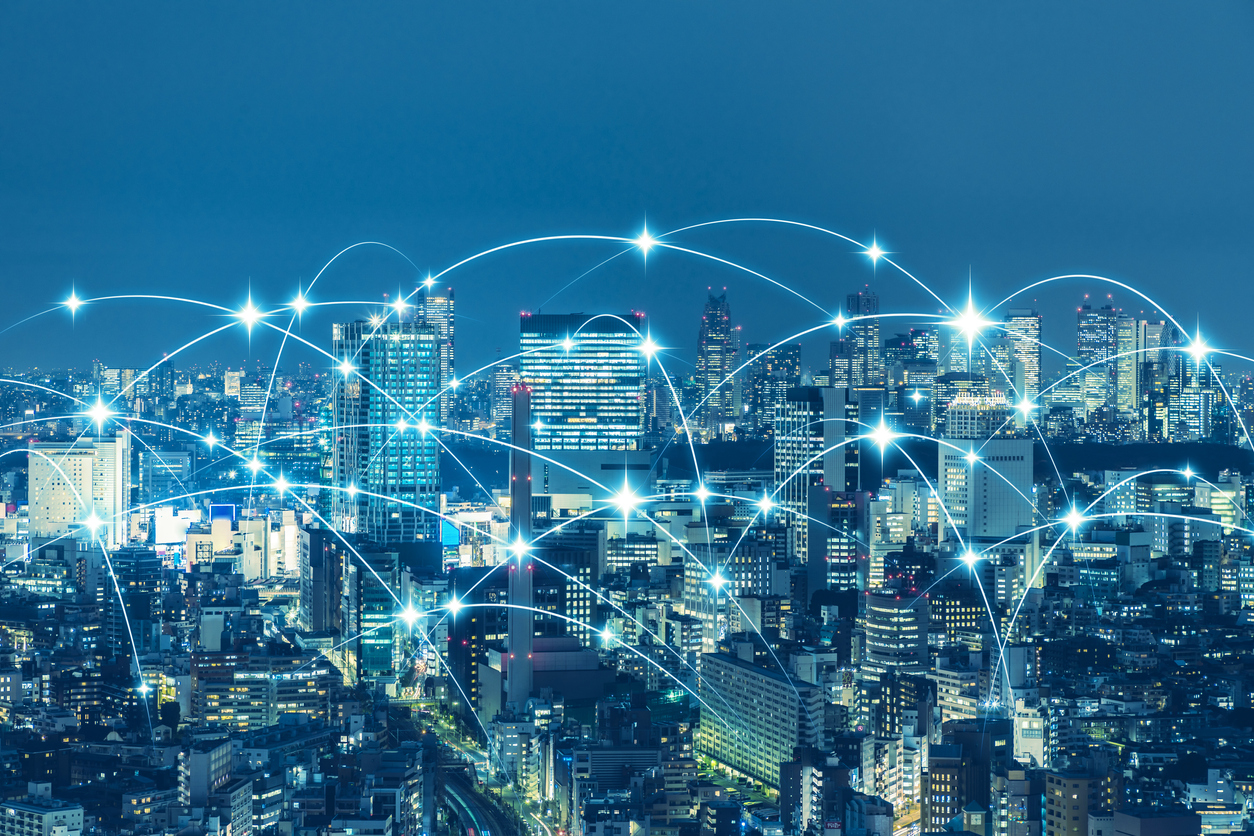 SD-WAN as a Service can be appealing to end users and enterprises that don't want to manage the WAN network or applications and would prefer to outsource these services to a service provider.
SD-WAN Orchestration – In order to deliver SD-WAN as a service using orchestration, a service provider needs an SD-WAN orchestration platform to control and manage the service. This typically involves some combination of SDN controller and network virtualization software that can automate the provisioning and operation of the software and elements required, many of which would be based in the cloud.
One of the main goals of SD-WAN orchestration in the cloud is to enable customer provisioning, whereby a customer could go to a Web portal and order services that can be automatically configured and delivered with the SD-WAN platform, without requiring human intervention.
Pros and Cons of a Cloud-Based Solution:
Pros
Adapts both site-to-site VPN and public-cloud traffic to changing network performance
Compliments existing firewall/security
Optimizes application performance and quality
Encrypts all network traffic and maximizes bandwidth
Enables greater simplicity with a single portal interface to manage multiple connected services
Leverages built-in reliability via routing protocols that allow your network to adjust to traffic demands
Gateways SD-WAN Cloud Connect for direct connectivity to leading Cloud Service Providers (CSPs) and Network Ecosystem
Cons
Not ideal for Companies looking for Network Control
Monthly recurring Subscription fee
Interop limitation with certain Premise based FW/UTM
SD WAN – Premise-based:
SD-WAN premise-based is essentially a virtual appliance, it bolts onto existing product offerings sucg as routers, firewalls, etc. Premises-based SD-WANs can be cost-effective solutions for smaller, localized businesses. These solutions create a virtual IP network between the vendor-proprietary appliances, giving them control of network packets from end to end.
Pros and Cons of a Hardware/Premise-Based Solution:
Pros
Low Cost
Familiar Vendor
Bolt-on
Usually lower cost than MPLS
Adapts site-to-site traffic to changing network performance (but generally not public cloud applications)
Strong QoS for site-to-site (not cloud) traffic, as long as network bandwidth is 100% stable (generally only SLA-backed fiber or T1s)
All-in-one box for firewalling, VPNs, DHCP, NAT and other network edge needs
Cons
No real-time adaption to ISP issue to Cloud Services
Ineffective (upload-only, fixed rate) QoS
Ineffective QoS for cloud traffic like VoIP, VDI/DaaS, and SaaS
Non-seamless or no network performance adaptation for real-time public cloud traffic
Yearly maintenance/support fees
Typically, highly complex, requiring lots of configuration and fine-tuning
Voice and Data Technology and Services in New England
If you are looking for a complete VoIP service provider for your small or medium business in the greater New England area, then contact Barry Voice and Data Communication. We offer desktop and mobile communications, internet and carrier telephone services, and managed cloud services.
To find out more or to schedule a consultation call us at 888-853-7120. You can also send a message on our contact page.
http://www.barrycommunications.com/wp-content/uploads/2019/04/iStock-952063608.jpg
836
1254
Precision Marketing
http://www.barrycommunications.com/wp-content/uploads/2014/09/logo.png
Precision Marketing
2019-04-19 13:06:27
2019-04-19 13:08:57
SD-WAN: What Is It and What are the Differences Between a Cloud Service & a Hardware-Based Solution?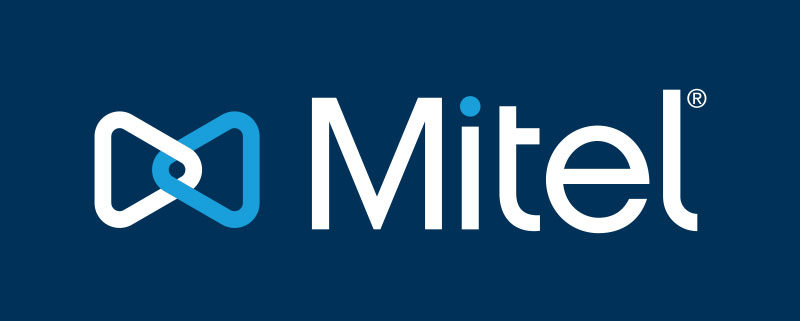 Back in 2017, Mitel Networks Corporation acquired ShoreTel for $530 million. The new partnership was welcome news for Barry Communications. ShoreTel, our flagship Unified Communications (UC) manufacturer had now become part of a global communication magnate that supplied cloud-based services for over two billion businesses connections worldwide.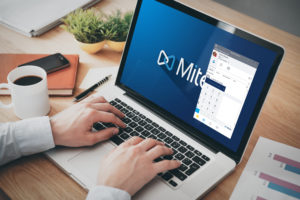 Mitel Networks currently serves 70 million users in nearly 100 countries. They provide innovative, next-gen cloud technology such as infrastructure, communication platforms, applications, call center solutions, on-site strategies, and site-to-cloud strategies.
While change always garners concern – especially in the world of communication and security – heritage ShoreTel customers can feel confident that the Mitel acquisition will significantly enhance all areas of service including:
Cloud-based platform development
Customer service efficiency
Internal and external security through all channels
Innovative, forward-thinking unified communications technology
In other words, all shareholders – specifically customers – have everything to gain from the recent Mitel/ShoreTel M&A.
Mitel Now Looks to the Future
This latest in a string of high-profile acquisitions have positioned Mitel as the number two UC provider in the world. ShoreTel is now part of a mega-conglomerate that includes PrairieFyre Software (2013), Inc., Aastra Technologies (2013), OAISYS (2014), and MavenirSystems (2015).
Each partnership helped Mitel create a healthy corporate infrastructure, firm economic footing, and an exceptional team of technology experts that are innovators in their respective fields.
Together with ShoreTel, Mitel Network Corporation now looks to the future. What can we expect to see from this latest M&A?
Improved Customer Experience
Many of Mitel's customers are also customer-driven small businesses, large businesses, and enterprises. So, they understand the company-customer relationship. Therefore, new and current clients can expect to see advancements in technology that allows them to engage with their customers on various devices and platforms, analytics tools that measure employee productivity, and ideas for increasing customer satisfaction and improving user experience (UX) online.
Greater Industry Insights
Mitel works with companies across a broad spectrum of industries including education, field services, government, healthcare, hospitality, manufacturing, retail, and sports & entertainment. By enlisting ShoreTel to join in the work, Mitel now has additional means for gathering Big Data and analysis to fine-tune their services and products within each industry.
Enhanced Services
Mitel will be able to provide unlimited support and options for clients through maintenance plans, remote monitoring, warranty and repair, communications, connection optimization, and even individualized training to ensure that companies can successfully utilize their products and services.
For this reason, Barry Communications fully supports the ShoreTel acquisition and looks forward to partnering with Mitel in the future.
Managed Cloud Communication Services in Boston, Massachusetts
If you are looking for a complete VoIP service provider for your small or medium business in the greater New England area, then contact Barry Communications. We offer desktop and mobile communications, internet and carrier telephone services, and managed cloud services.
To find out more or to schedule a consultation call us at 888-853-7120. You can also send a message on our contact page.
http://www.barrycommunications.com/wp-content/uploads/2017/10/mitel.jpg
450
800
Andrew Mehlman
http://www.barrycommunications.com/wp-content/uploads/2014/09/logo.png
Andrew Mehlman
2019-02-27 19:06:06
2019-02-27 19:06:07
The Impact of the Mitel/ShoreTel Acquisition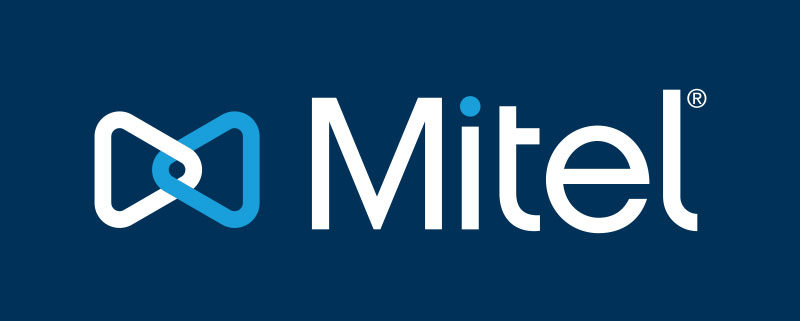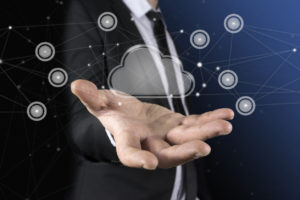 Companies in almost every industry across the U.S. are continuing to transition their IT infrastructure into the cloud. The cloud platform offers flexibility, scalability, and a significant reduction in costs – all features that are attractive to tech-driven corporations who value optimal digitization wherever they can find it.
So, the only question that users need to explore is which cloud service provides the greatest benefit to their company: a managed cloud service or commodity cloud service?
Managed Private Cloud Solutions
The main feature of privately managed cloud solutions that most businesses find attractive is security and exclusivity. Working with a local PM and engineers, a company can set the parameters of the cloud framework to establish accessibility, business continuity, security, and what flexible features are built-in to the platform.
This is important because a private cloud service offers a single instance experience, where every customer enjoys a customized and individualized segment of the system. It differs from a commodity or public cloud service where all users are sharing the same platform.
Individuals or groups can share and access communication, databases, digital tools, and other components across a secure network that is managed by a reputable cloud service. When using advanced business communication systems such as VoIP, the ability to store secure data while granting instant access to the cloud is a key focus of any company. Accordingly, managed hosting services must able to provide both of these features in a way that is affordable, user-centered, and flexible.
There are several advantages to utilizing managed cloud services:
The cloud infrastructure is consistently available and secure.
Managed cloud services provide quick solutions when a company experiences a problem.
Cloud servers are scalable according to the company's needs at any stage of growth.
Cloud servers can utilize virtual local area networks (VLAN), firewalls, intrusion detection systems (IDS), and intrusion prevention systems (IPS) to create a fully guarded communication network.
Virtual and physical servers can be integrated into the same system.
Managed cloud services are just as affordable and provide as many options as commodity cloud services.
Commodity Cloud Services
Commodity cloud services open the cloud to a more open or public platform where users come in and out. The infrastructure is designed to take on higher risks service and support while granting access to a larger number of users.
A company may prefer a cloud service if the need for consistent quality performance is not a concern. While commodity cloud services are often provided at a lower cost, a company may incur other costs such as application development and management to maintain any type of quality service. Commodity services do not provide cloud engineers or specialists, guidance, security audits or reports, monitoring, or alerts.
An important question that companies also need to ask before choosing a commodity cloud service is who is going to take care of troubleshooting and repairs or bugs? Commodity providers do not offer this type of service. The result is that a public premium service has no more quality than an entry-level, private service. There is no comparison.
The biggest concern with commodity services is that UX (user experience) such as call quality issues and support issues is disappointing. In most cases, responsibility for high-level customer service ends after the call exits the cloud. Support calls inevitably turn into interactions between callers and automated lines which can be frustrating and time-consuming.
Unified Communications
Unified Communications (UCaaS) features include business messaging, presence technology, online meetings, team collaboration, telephone, and video conferencing.
UCaaS offers flexible and scalable options that assist businesses with primary processes. UCaaS services offer call-center features such as auto-attendant, interactive voice response, and call routing, as well as database collection and programming and testing. UCaaS works well within the managed cloud solutions platform.
Not All Cloud Services Are the Same
It is important to note that there is a stark contrast between managed cloud services and commodity cloud services. One might argue that the only difference between the two is in the actual level of service that a server might provide. While this is true to some extent, there's no denying that, from an infrastructure standpoint, a managed cloud provides far greater security and stability than a commodity cloud.
Managed Cloud Communication Services
If you are looking for a complete VoIP service provider for your small or medium business, then contact Barry Communications. We offer desktop and mobile communications, internet and carrier telephone services, and managed cloud services.
To find out more or to schedule a consultation call us at 888-853-7120. You can also send a message on our contact page.
http://www.barrycommunications.com/wp-content/uploads/2017/10/mitel.jpg
450
800
Andrew Mehlman
http://www.barrycommunications.com/wp-content/uploads/2014/09/logo.png
Andrew Mehlman
2019-02-20 18:56:27
2019-02-20 18:56:28
The Difference Between a Managed Cloud and a Public Cloud