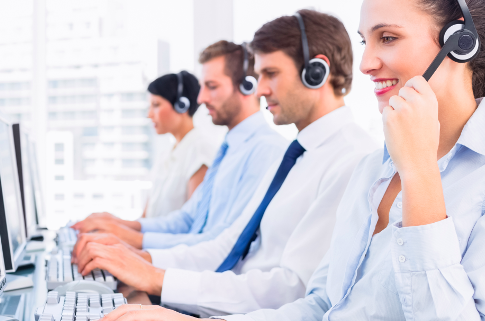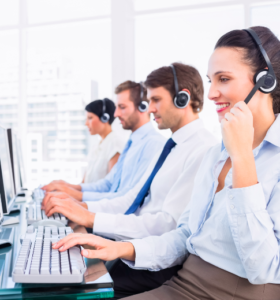 Your ShoreTel system collects data about your communications usage. But without an easy and powerful tool for organizing, tracking and reporting all that data, it can be difficult to make informed business decisions and maximize your ShoreTel system's potential. This is why we have begun installing BrightMetrics on the backend of all our clients' ShoreTel systems.
BrightMetrics is the most powerful web-based reporting and analytics tool built specifically for Shoretel VoiP. It pulls and organizes your phone data in any format you need, and allows you to drill down to access as much detail as you want. It functions as a plug-in to the ShoreTel interface, and makes current and historical data easily accessible.
So, BrightMetrics' analytics and reporting functionality is likely already running in the background on your system, helping us to track down and resolve problems on your system and deliver you even better customer service.
So, what exactly does this mean for you? Let's look at four ways BrightMetrics can benefit ShoreTel customers…
1. Expand ShoreTel's Limited Reporting Options
Standard ShoreTel reports allow you to choose times, users and groups but offer little else in terms of customization. If you want to know how long it takes to answer calls, how much time your staff spend on each call, how many calls go unanswered, and what the most common topics are on calls, you will need an analytics tool like BrightMetrics to access this data in a useful way.  BrightMetrics' reports can be scheduled to run daily, weekly or monthly and can be automatically sent to defined email addresses.
2. Better Troubleshooting
Track your systems' capacity and get a notification when you're running out of resources. Map call flow so you can understand how calls are routed through ShoreTel and identify ongoing issues. Make changes without interrupting your call routing practices. BrightMetrics uses your ShoreTel data to help you quickly and accurately identify problems like these, and more. The tool provides data on jitter, latency, and what times the servers are reporting to help you prevent or reduce down-time, improve customer service, and quickly resolve problems.
3. Improve Staff Productivity
To help your staff become more productive, you need to understand the current productivity level and identify opportunities for improvement. This will likely involve analytics on call volume, staffing levels, call duration, and number of call transfers. This kind of information can help keep labor costs down by preventing overstaffing, while ensuring your staff have the tools necessary to efficiently and effectively assist customers.
4. Increase Customer Satisfaction
Do you know what your customers experience when they call your company? Data analytics can provide insight into how long your customers wait on hold, how many times they are transferred, and how long they speak with a staff person to resolve their need. Improvements in these critical interactions can make a significant difference in customer satisfaction.
For our customers who use BrightMetrics, I have seen them gain valuable insight into their productivity and better understand how to make improvements that align with their business goals.
Find out how Bright Metrics could work for you. Register for our webinar:  5 Metrics Every Contact Center Manager Should Know
If your business can benefit from BrightMetric's analytics and reporting tools, please contact  us to discuss fees and how this tool can support your business decision-making process.
http://www.barrycommunications.com/wp-content/uploads/2017/08/Screen-Shot-2017-08-30-at-9.05.05-AM.png
519
485
Precision Marketing
http://www.barrycommunications.com/wp-content/uploads/2014/09/logo.png
Precision Marketing
2017-08-31 12:27:45
2017-08-31 12:42:32
4 Reasons You Need BrightMetrics to Maximize Your ShoreTel Investment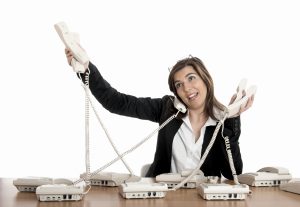 It may seem like everything related to communications is moving to the cloud. So of course, your business should be in the cloud too, right? Maybe not.
While cloud voice services offer a lot in the way of exciting functionality, and it can be appealing not to have to own or manage your company's communications systems, the cloud isn't necessarily the right solution for everyone.
In fact, in my personal experience, about half of the people who purchase a cloud solution aren't really the best fit for it. Let me explain why.
Cloud voice services were built to provide highly functional, interactive suites of services. These unified communications solutions deliver instant messaging, web conferencing, video messaging, and other advanced communications capabilities all within a single application. This functionality can be fantastic for companies that use and need it – those with multiple locations, many remote workers, and high call volumes.
However, if your company is a more static business model, all of that functionality may actually slow you down. For businesses that have used the same phone system for the past 15 years and are now looking into new options because your old system is no longer serviceable, the cloud is likely not the right solution.
Cloud voice services were not built to function like traditional phone systems. That is one thing they do not do as well.
Your Business May Be Better Off with a Traditional Phone System If…
Are you trying to decide whether your company can benefit from a cloud-based communications system? Consider the following factors. You may be better off with a traditional phone system if you:
Have no (or few) mobile/remote workers
Have minimal phone usage
Still use pagers or fax machines
Do not have a customer service department
Use key system appearances to answer calls (put a call on 'line 1' and use an intercom to tell someone that their call is holding on line 1)
Could be considered a traditional, low-tech business
If you answered yes to more than one of the above points, your business will likely benefit more from a new phone system rather than cloud voice services.
Cost Comparison: Traditional Phone System vs. Cloud Voice Services
What about the cost differences? The cloud systems look comparatively inexpensive when you look at the monthly fee versus an investment in purchasing an entirely new phone system. So, let me break down the cost considerations:
Call Volume: Most hosted cloud solutions include unlimited calling. That is ideal for companies with high call volume, like call centers and customer service departments. But for a company with minimal phone usage, you're paying for those unlimited calls. And consider a company that had 50 phones with their old system, but only five lines on all of them. In the past, they only paid for the five lines. But with a new cloud service, they would be paying for 50 cloud users – one for each phone — each with unlimited calling. It is likely less expensive to have monthly service costs rather than burying those costs in an unlimited solution.
Up-Front Investment: The minimal up-front cost and low monthly fees of cloud products can be appealing. However, it's worth considering how long you expect to use the solution. For companies that used their last phone system for 10-12-15 years (or more!), the long-term cost benefit lies with purchasing a system outright. However, if you don't want to invest the upfront capital, or don't want the responsibility for managing a phone system, you have the option to lease (or lease-to-own) a phone system as well.
Service Responsibility: Unfortunately, many cloud providers have immature customer service organizations. So, while you may spend less up front on a product that you don't have to own or manage, you'll likely spend a significant amount of time and effort managing your vendor's customer service team. The person in your business who is charged with managing the vendor relationship will require time to track down the appropriate customer service contact, struggle with how to resolve issues that arise, and deal with potential down-time.
At first glance, cloud voice services appear to be the simple choice. But it needs to be the right choice for your business. If you want help deciding what communications solution – and which provider – would be the best fit for your business, we'd like to help. Barry is committed to an agnostic view of the market: we know all the players and their products, and help our customers identify what will work best for their needs. We understand small and medium sized businesses, and have solutions that include simple, basic telephony as well as cloud-based communications, and everything in between. Then we can help you implement and manage your new systems – all for the same (or lower) cost than you would have paid on your own.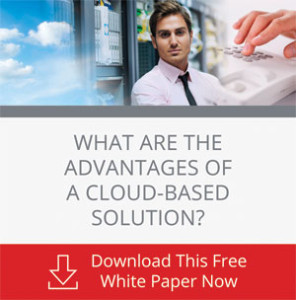 Learn more about cloud-based communications with: "Clouds, VoIP, and Unified Communications".
Save
Save
Save
Save
http://www.barrycommunications.com/wp-content/uploads/2014/09/logo.png
0
0
Precision Marketing
http://www.barrycommunications.com/wp-content/uploads/2014/09/logo.png
Precision Marketing
2017-05-01 18:34:36
2017-05-01 18:34:36
Are Cloud Voice Services Really Right for You?
When Small Businesses Struggle to Get Good Service from Big Voice and Data Network Providers, They Need an Advocate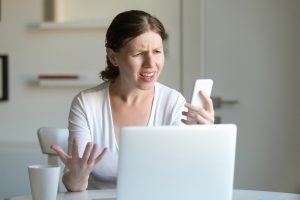 Have you ever had the experience of working with a salesperson and, once the purchase order was signed, you never heard from them again? Your account was moved over to someone else in account management, who may not even have a conversation with your salesperson. All of the background information, conversations about customization, and concerns you had throughout the sales process – do you really need to repeat all of that with an entirely new person?
Unfortunately, many big companies simply aren't structured to care for customers from start to finish. Each department or role focused on their specific tasks, which makes it incredibly difficult to deliver great customer service. That's not a reason avoid the big guys – because there are a lot of benefits they can offer. For example, the large cable companies have built out great enterprise fiber infrastructure and have a strong implementation team, but they typically don't do well with ongoing support – they're simply too big.
This can be incredibly frustrating for small business customers, which typically don't have enough staff or the right knowledge and background to easily manage their utilities.
The Secret to Better Customer Service? Get an Advocate.
Businesses can partner with an advocate to get help managing their utility providers. The benefit of this kind of relationship is that advocates like Barry Communications have deep technical expertise, so they can ensure highly efficient and tailored implementation to meet your specific needs. They are also able to leverage their knowledge to get customer service staff to address issues faster, more directly, and in a more complete manner. Basically, they know how to squeeze the absolute best service out of a machine that isn't designed to automatically deliver good service.
To give this whole idea a bit more color, I wanted to share a few examples with you:
#1  You Want to Cut Over to New Service on Friday Night
A lot of customers want to start their new service cut-over at the end of the day on Friday. That gives them the weekend to address any issues before everyone returns to work on Monday. However, we at Barry know the big problem with this timing: the implementation team that you're working with are in a rush to get home on Friday night. They may rush your cut-over, which can create problems. When you call to get service to address the problems, now you're working with a weekend crew who don't know anything about your project.
Advocate Tip: Schedule a cut-over on a Thursday. That gives us time on Friday to clean things up if needed.
#2 The Hidden Costs in a Multi-Location Network Delivery
Let's say your business has five locations, and you're setting up a multi-location network.
When you're installing fiber in five locations, there's construction involved. The carriers will deliver each circuit as soon as its ready – any they'll start billing you as soon as they're delivered. Except you can't start using any individual circuit until the entire network is up and running. That could cost you thousands of dollars for circuits you can't use, meanwhile you're still paying for your old network.
Advocate Tip: Require the carrier to delay delivery until all of the circuits are ready.
#3 Skip the Customer Service Hoops
Have you ever called a customer service number, only to be run through the most basic questions as a standard formality? Because you're an end user, the technician assumes you know nothing about the product or technology and starts out by asking something so utterly basic, like whether you've plugged it in. *eye roll *
And after you answer the questions and wait on hold a few times, carriers will often say "everything on our end looks fine, the problem must be your internal equipment."
Right.
Advocate Tip: What you need is someone who can cut through all of that standardized initial customer service activity. Someone who speaks the technical jargon, and knows when to push for shorter, faster, less costly resolutions.
#4 The Right Provider for You, at the Best Price
Every service provider has strengths and weaknesses. But you don't have the time to research all of them to understand which one is best for your specific needs. We already know all of the carriers, inside and out, and can advise you on the best fit for your needs.
We have wholesale agreements with some providers, which creates more competitive pricing for customers, and with other providers we negotiate and customize services to get you the best fit at the best price. The end result is that a customer will never pay more going through us than if they had gone direct to the provider.
Advocate Tip: Independent sales agents may help customers get a better deal, but they don't have the technical knowledge to provide an end-to-end relationship that will help you manage ongoing service issues. Look for a true partner who can support your business through the lifetime of your service.
The Benefits of Continuous Support
When you work with an advocate like Barry, you get ongoing expert guidance and resources from presale to sale to implementation to ongoing technical service. Whether you need help with coordinating carrier services, managing phone or data, or working with your firewall, router, etc. (even if we didn't provide it) – we have the technical experience to support every aspect of your phone and data needs. We're your partner, and your first call.
Learn more about how Barry can help with your voice and data network.
Save
http://www.barrycommunications.com/wp-content/uploads/2014/09/logo.png
0
0
Precision Marketing
http://www.barrycommunications.com/wp-content/uploads/2014/09/logo.png
Precision Marketing
2017-03-30 17:04:23
2017-03-30 17:04:23
Where's the "Customer Service" in Phone Service?