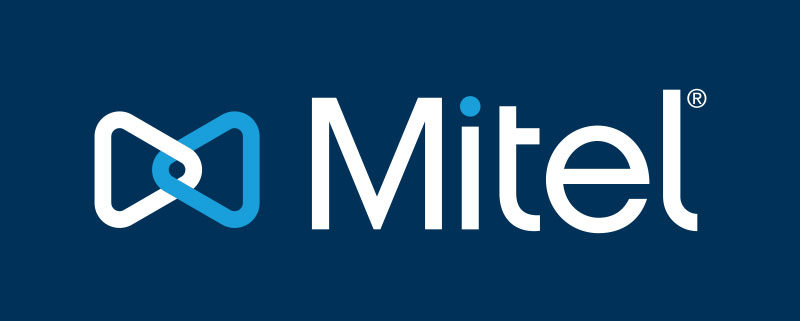 Back in 2017, Mitel Networks Corporation acquired ShoreTel for $530 million. The new partnership was welcome news for Barry Communications. ShoreTel, our flagship Unified Communications (UC) manufacturer had now become part of a global communication magnate that supplied cloud-based services for over two billion businesses connections worldwide.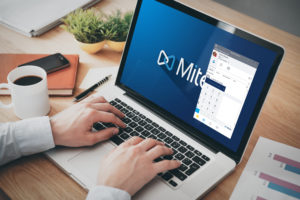 Mitel Networks currently serves 70 million users in nearly 100 countries. They provide innovative, next-gen cloud technology such as infrastructure, communication platforms, applications, call center solutions, on-site strategies, and site-to-cloud strategies.
While change always garners concern – especially in the world of communication and security – heritage ShoreTel customers can feel confident that the Mitel acquisition will significantly enhance all areas of service including:
Cloud-based platform development
Customer service efficiency
Internal and external security through all channels
Innovative, forward-thinking unified communications technology
In other words, all shareholders – specifically customers – have everything to gain from the recent Mitel/ShoreTel M&A.
Mitel Now Looks to the Future
This latest in a string of high-profile acquisitions have positioned Mitel as the number two UC provider in the world. ShoreTel is now part of a mega-conglomerate that includes PrairieFyre Software (2013), Inc., Aastra Technologies (2013), OAISYS (2014), and MavenirSystems (2015).
Each partnership helped Mitel create a healthy corporate infrastructure, firm economic footing, and an exceptional team of technology experts that are innovators in their respective fields.
Together with ShoreTel, Mitel Network Corporation now looks to the future. What can we expect to see from this latest M&A?
Improved Customer Experience
Many of Mitel's customers are also customer-driven small businesses, large businesses, and enterprises. So, they understand the company-customer relationship. Therefore, new and current clients can expect to see advancements in technology that allows them to engage with their customers on various devices and platforms, analytics tools that measure employee productivity, and ideas for increasing customer satisfaction and improving user experience (UX) online.
Greater Industry Insights
Mitel works with companies across a broad spectrum of industries including education, field services, government, healthcare, hospitality, manufacturing, retail, and sports & entertainment. By enlisting ShoreTel to join in the work, Mitel now has additional means for gathering Big Data and analysis to fine-tune their services and products within each industry.
Enhanced Services
Mitel will be able to provide unlimited support and options for clients through maintenance plans, remote monitoring, warranty and repair, communications, connection optimization, and even individualized training to ensure that companies can successfully utilize their products and services.
For this reason, Barry Communications fully supports the ShoreTel acquisition and looks forward to partnering with Mitel in the future.
Managed Cloud Communication Services in Boston, Massachusetts
If you are looking for a complete VoIP service provider for your small or medium business in the greater New England area, then contact Barry Communications. We offer desktop and mobile communications, internet and carrier telephone services, and managed cloud services.
To find out more or to schedule a consultation call us at 888-853-7120. You can also send a message on our contact page.
http://www.barrycommunications.com/wp-content/uploads/2017/10/mitel.jpg
450
800
Andrew Mehlman
http://www.barrycommunications.com/wp-content/uploads/2014/09/logo.png
Andrew Mehlman
2019-02-27 19:06:06
2019-02-27 19:06:07
The Impact of the Mitel/ShoreTel Acquisition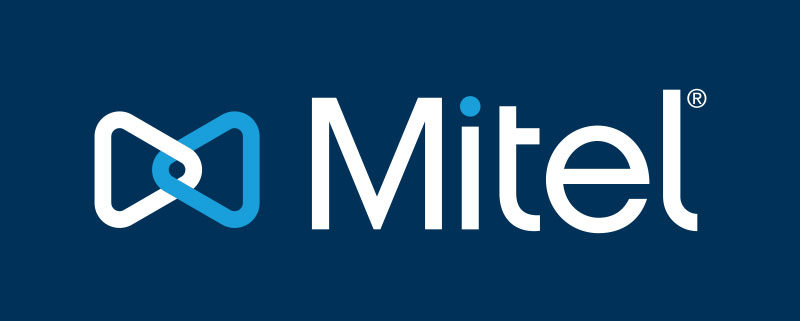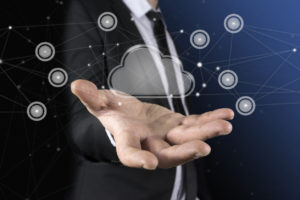 Companies in almost every industry across the U.S. are continuing to transition their IT infrastructure into the cloud. The cloud platform offers flexibility, scalability, and a significant reduction in costs – all features that are attractive to tech-driven corporations who value optimal digitization wherever they can find it.
So, the only question that users need to explore is which cloud service provides the greatest benefit to their company: a managed cloud service or commodity cloud service?
Managed Private Cloud Solutions
The main feature of privately managed cloud solutions that most businesses find attractive is security and exclusivity. Working with a local PM and engineers, a company can set the parameters of the cloud framework to establish accessibility, business continuity, security, and what flexible features are built-in to the platform.
This is important because a private cloud service offers a single instance experience, where every customer enjoys a customized and individualized segment of the system. It differs from a commodity or public cloud service where all users are sharing the same platform.
Individuals or groups can share and access communication, databases, digital tools, and other components across a secure network that is managed by a reputable cloud service. When using advanced business communication systems such as VoIP, the ability to store secure data while granting instant access to the cloud is a key focus of any company. Accordingly, managed hosting services must able to provide both of these features in a way that is affordable, user-centered, and flexible.
There are several advantages to utilizing managed cloud services:
The cloud infrastructure is consistently available and secure.
Managed cloud services provide quick solutions when a company experiences a problem.
Cloud servers are scalable according to the company's needs at any stage of growth.
Cloud servers can utilize virtual local area networks (VLAN), firewalls, intrusion detection systems (IDS), and intrusion prevention systems (IPS) to create a fully guarded communication network.
Virtual and physical servers can be integrated into the same system.
Managed cloud services are just as affordable and provide as many options as commodity cloud services.
Commodity Cloud Services
Commodity cloud services open the cloud to a more open or public platform where users come in and out. The infrastructure is designed to take on higher risks service and support while granting access to a larger number of users.
A company may prefer a cloud service if the need for consistent quality performance is not a concern. While commodity cloud services are often provided at a lower cost, a company may incur other costs such as application development and management to maintain any type of quality service. Commodity services do not provide cloud engineers or specialists, guidance, security audits or reports, monitoring, or alerts.
An important question that companies also need to ask before choosing a commodity cloud service is who is going to take care of troubleshooting and repairs or bugs? Commodity providers do not offer this type of service. The result is that a public premium service has no more quality than an entry-level, private service. There is no comparison.
The biggest concern with commodity services is that UX (user experience) such as call quality issues and support issues is disappointing. In most cases, responsibility for high-level customer service ends after the call exits the cloud. Support calls inevitably turn into interactions between callers and automated lines which can be frustrating and time-consuming.
Unified Communications
Unified Communications (UCaaS) features include business messaging, presence technology, online meetings, team collaboration, telephone, and video conferencing.
UCaaS offers flexible and scalable options that assist businesses with primary processes. UCaaS services offer call-center features such as auto-attendant, interactive voice response, and call routing, as well as database collection and programming and testing. UCaaS works well within the managed cloud solutions platform.
Not All Cloud Services Are the Same
It is important to note that there is a stark contrast between managed cloud services and commodity cloud services. One might argue that the only difference between the two is in the actual level of service that a server might provide. While this is true to some extent, there's no denying that, from an infrastructure standpoint, a managed cloud provides far greater security and stability than a commodity cloud.
Managed Cloud Communication Services
If you are looking for a complete VoIP service provider for your small or medium business, then contact Barry Communications. We offer desktop and mobile communications, internet and carrier telephone services, and managed cloud services.
To find out more or to schedule a consultation call us at 888-853-7120. You can also send a message on our contact page.
http://www.barrycommunications.com/wp-content/uploads/2017/10/mitel.jpg
450
800
Andrew Mehlman
http://www.barrycommunications.com/wp-content/uploads/2014/09/logo.png
Andrew Mehlman
2019-02-20 18:56:27
2019-02-20 18:56:28
The Difference Between a Managed Cloud and a Public Cloud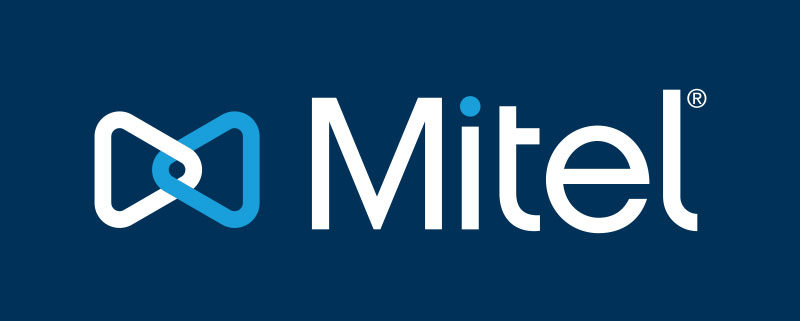 For those of you who may not have heard: Mitel recently completed its acquisition of ShoreTel for $530 million.
Since this was first announced at the end of July, I've been asked repeatedly what I think about this deal.  What does it mean for Barry Communications as a partner?  And what does it mean for both existing and potentially future customers?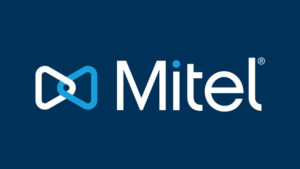 Although I knew there was a high likelihood that ShoreTel would be sold, it was still a shock to hear the news. And I must admit that my first reaction was not positive. Like most people, I can be uncomfortable with change, especially big change. Having the manufacturer of our premier product line and a core technology of our cloud strategy be purchased qualifies as a big change!
However, as I read about it and had some time to think, I quickly realized that this is a completely positive change.
Over the past 15+ years, ShoreTel was a disruptive player in the business communications market.  Their original premise-based product brought enterprise-grade unified communications (UC) to the general marketplace. They delivered "Brilliantly Simple" products and software that were easy for all parties to understand and adopt. It was easy to understand, easy to implement, easy to use, and easy to maintain.  And all of that made it (relatively) easy for us to sell.
As the cloud phenomenon began to emerge, ShoreTel virtualized their software, allowing us to migrate customers to cloud data centers. With the migration of ShoreTel to the "Connect" platform, they became the first in the industry to have a single application that could run in a premise, cloud or hybrid implementation. ShoreTel continued to grow, both in market share and financial results.
All their success, however, made them a target for acquisition. In an industry that is continuing to consolidate, it became inevitable that ultimately, they would be acquired. Two years ago, Mitel made an unfriendly bid to buy ShoreTel. At the time, the Board of Directors rejected the offer, but set up a committee to review their strategic alternatives. Ultimately, the decision was made to accept an offer from Mitel.
For those who have been in the industry for a long time, Mitel is a well-known and well-regarded entity.  They have been a major global player in the telecommunications world since the 1970s. Barry Communications had significant experience with Mitel back in the 80s and 90s, and I personally worked with them into the 2000's. Their products were always of the highest quality and reliability. They have always been a dominant force in the hospitality and education sectors, and among the top five in the general business marketplace.
From my standpoint, however, they fell behind as the UC market evolved.  This is why we adopted ShoreTel, which was a pure UC product.  ShoreTel was not burdened with having to maintain legacy phone systems and migrate old technology to new, which made them far more agile and gave them the ability to start with a "clean sheet of paper".  In side-by-side comparisons, ShoreTel was always a better fit for business customers — compared not only to Mitel, but to any of the competitors — which is how they achieved such significant market share starting from zero.
Clearly, Mitel (privately) understood this, which is why they made such a strong effort to purchase ShoreTel.
When I look at the alternative potential acquirers – data networking companies, carriers, other cloud companies or private equity – I see no other company that would immediately understand the true value of ShoreTel, have such a deep knowledge of the UC marketplace, and have the manufacturing capability and historical commitment to quality that Mitel brings to the table. Any other acquirer would have had a long learning curve, which would have made all of us extremely uncomfortable.
Instead, Mitel has made it clear that they have a plan and a place for ShoreTel in their product line and that it is highly synergistic. They have a history of acquisitions that have been very successful — for them, and more importantly for the customers of the companies that they have acquired. They have made significant efforts to reassure us that our investments and our customers' investments are not only secure, but that the long-term return on these investments will be improved.
With this acquisition, Mitel is now the number two company globally in the UC business and they have set their targets on being number one!
At the end of the day, businesses are truly made up of people. I have always been impressed by Mitel's people. I have now been through several presentations and have met directly with executives and local representatives from Mitel. I have not only been impressed by their depth of knowledge and professionalism, but as importantly, by their longevity with the company. This gives me a sense of stability; the people who are making promises today are most likely going to be the people who will be around to deliver on those promises tomorrow, next year, and in the years to come.
As I have told the customers who have reached out to me directly: this is all good. For those who were concerned that Mitel might "phase out" ShoreTel's technology, my reply is: "Why would a company spend more than half of a billion dollars to destroy what they purchased?" And if they were not going to develop the Connect platform, why would they put their name on the platform within 24 hours of purchasing the company?  It is now "Mitel Connect".
Which leads to my only real problem with all of this. After 10 years of talking about ShoreTel, I now have to retrain myself and start saying Mitel! And that's a problem I can handle.
Please feel free to reach out to me directly if you would like to discuss any of this.
Andy Mehlman
amehlman@barrycommunications.com
508-926-7142
http://www.barrycommunications.com/wp-content/uploads/2017/10/mitel.jpg
450
800
Precision Marketing
http://www.barrycommunications.com/wp-content/uploads/2014/09/logo.png
Precision Marketing
2017-11-02 12:15:13
2018-01-22 16:01:05
Mitel Buys ShoreTel