(and other inspirations from the ShoreTel Global Partner Conference)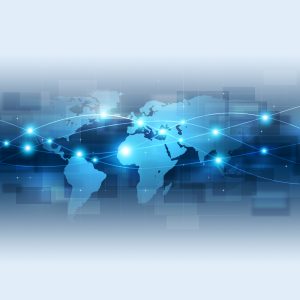 Happy new year! It's a great time for fresh starts, new strategies, exciting initiatives and planning for all that 2017 will bring. But before we jump into everything forward-looking, I want to take a brief look back at the ShoreTel conference that I attended last month. A lot of great information and inspiration came out of that event, and I think it's valuable to share here.
Uncomfortable is Good
Shoretel CEO Don Joos kicked off the three-day conference with a keynote presentation that focused on the significant changes that the communications industry is undergoing, and how ShoreTel fits into that evolution.
He highlighted the transformations of:
Architecture: From TDM to IP
Software: From monolithic to modular
Delivery: From onsite to cloud
Consumption: From ownership (capex) to subscription (opex)
One of the most compelling things that Joos said during his keynote was that although change can make us uncomfortable, "The key is to be comfortable feeling uncomfortable." He continued to explain that great companies continually reinvent themselves by being willing to think differently – to be uncomfortable – and thereby creating a new reality.
It was refreshing to hear Joos admit that he has had his moments of feeling "not very brave," and listed his own fears of: "What if we were becoming just another application in a network? Becoming commoditized? Limited to just a phone company?" To address these fears head on, Joss has led ShoreTel to be more than just a phone company; to be a leader in the market.
To achieve this, Joss is ensuring that ShoreTel delivers on its mission of making interactions simple at every level. While most of these interactions have been between people, Joss also addressed the fast-growth of people-to-machine and machine-to-machine interactions as targets for future ShoreTel strategies.
Moving Up – and Jumping – the S-Curve
Using the concept of the technology evolution s-curve, Joss shared with the audience his strategies for how the company intends to move up the s-curve, while also looking for where the next trend and customer need in the marketplace will come from. By anticipating future needs, Joss hopes that ShoreTel can "jump the S-curve", enabling the company to avoid the eventual maturity and decline at the end of a typical curve and "jump" to the next growth period.
I've been a long-time believer in ShoreTel and the direction that Joss is taking the company, and this conference was further support for my continued confidence in them.
The other treat that came out of hanging out in Florida for a few days (other than escaping the brutal cold of December in the northeast) was watching Guy Kawasaki speak. The former chief evangelist for Apple, Kawasaki is an entertaining speaker and powerful stage presence. He gave a great talk about the art of innovation, and outlined 11 attributes of successful innovators.
This article did a nice job of summarizing Kawasaki's talk, but I will mention that I agree most strongly with his first point: Make Meaning. Most importantly, to create meaning for a company's customers. This is a strength of ShoreTel, and a driving vision for Barry Communications as well. By dedicating ourselves to delivering excellent customer service, training, and reliable and innovative communications solutions, we strive to provide meaning for our customers every day.
Learn how we have helped many customers with their voice and data communications by reading some of our customer case studies.
Save