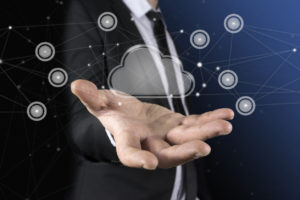 Companies in almost every industry across the U.S. are continuing to transition their IT infrastructure into the cloud. The cloud platform offers flexibility, scalability, and a significant reduction in costs – all features that are attractive to tech-driven corporations who value optimal digitization wherever they can find it.
So, the only question that users need to explore is which cloud service provides the greatest benefit to their company: a managed cloud service or commodity cloud service?
Managed Private Cloud Solutions
The main feature of privately managed cloud solutions that most businesses find attractive is security and exclusivity. Working with a local PM and engineers, a company can set the parameters of the cloud framework to establish accessibility, business continuity, security, and what flexible features are built-in to the platform.
This is important because a private cloud service offers a single instance experience, where every customer enjoys a customized and individualized segment of the system. It differs from a commodity or public cloud service where all users are sharing the same platform.
Individuals or groups can share and access communication, databases, digital tools, and other components across a secure network that is managed by a reputable cloud service. When using advanced business communication systems such as VoIP, the ability to store secure data while granting instant access to the cloud is a key focus of any company. Accordingly, managed hosting services must able to provide both of these features in a way that is affordable, user-centered, and flexible.
There are several advantages to utilizing managed cloud services:
The cloud infrastructure is consistently available and secure.
Managed cloud services provide quick solutions when a company experiences a problem.
Cloud servers are scalable according to the company's needs at any stage of growth.
Cloud servers can utilize virtual local area networks (VLAN), firewalls, intrusion detection systems (IDS), and intrusion prevention systems (IPS) to create a fully guarded communication network.
Virtual and physical servers can be integrated into the same system.
Managed cloud services are just as affordable and provide as many options as commodity cloud services.
Commodity Cloud Services
Commodity cloud services open the cloud to a more open or public platform where users come in and out. The infrastructure is designed to take on higher risks service and support while granting access to a larger number of users.
A company may prefer a cloud service if the need for consistent quality performance is not a concern. While commodity cloud services are often provided at a lower cost, a company may incur other costs such as application development and management to maintain any type of quality service. Commodity services do not provide cloud engineers or specialists, guidance, security audits or reports, monitoring, or alerts.
An important question that companies also need to ask before choosing a commodity cloud service is who is going to take care of troubleshooting and repairs or bugs? Commodity providers do not offer this type of service. The result is that a public premium service has no more quality than an entry-level, private service. There is no comparison.
The biggest concern with commodity services is that UX (user experience) such as call quality issues and support issues is disappointing. In most cases, responsibility for high-level customer service ends after the call exits the cloud. Support calls inevitably turn into interactions between callers and automated lines which can be frustrating and time-consuming.
Unified Communications
Unified Communications (UCaaS) features include business messaging, presence technology, online meetings, team collaboration, telephone, and video conferencing.
UCaaS offers flexible and scalable options that assist businesses with primary processes. UCaaS services offer call-center features such as auto-attendant, interactive voice response, and call routing, as well as database collection and programming and testing. UCaaS works well within the managed cloud solutions platform.
Not All Cloud Services Are the Same
It is important to note that there is a stark contrast between managed cloud services and commodity cloud services. One might argue that the only difference between the two is in the actual level of service that a server might provide. While this is true to some extent, there's no denying that, from an infrastructure standpoint, a managed cloud provides far greater security and stability than a commodity cloud.
Managed Cloud Communication Services
If you are looking for a complete VoIP service provider for your small or medium business, then contact Barry Communications. We offer desktop and mobile communications, internet and carrier telephone services, and managed cloud services.
To find out more or to schedule a consultation call us at 888-853-7120. You can also send a message on our contact page.