Back in 2017, Mitel Networks Corporation acquired ShoreTel for $530 million. The new partnership was welcome news for Barry Communications. ShoreTel, our flagship Unified Communications (UC) manufacturer had now become part of a global communication magnate that supplied cloud-based services for over two billion businesses connections worldwide.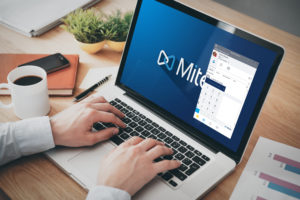 Mitel Networks currently serves 70 million users in nearly 100 countries. They provide innovative, next-gen cloud technology such as infrastructure, communication platforms, applications, call center solutions, on-site strategies, and site-to-cloud strategies.
While change always garners concern – especially in the world of communication and security – heritage ShoreTel customers can feel confident that the Mitel acquisition will significantly enhance all areas of service including:
Cloud-based platform development
Customer service efficiency
Internal and external security through all channels
Innovative, forward-thinking unified communications technology
In other words, all shareholders – specifically customers – have everything to gain from the recent Mitel/ShoreTel M&A.
Mitel Now Looks to the Future
This latest in a string of high-profile acquisitions have positioned Mitel as the number two UC provider in the world. ShoreTel is now part of a mega-conglomerate that includes PrairieFyre Software (2013), Inc., Aastra Technologies (2013), OAISYS (2014), and MavenirSystems (2015).
Each partnership helped Mitel create a healthy corporate infrastructure, firm economic footing, and an exceptional team of technology experts that are innovators in their respective fields.
Together with ShoreTel, Mitel Network Corporation now looks to the future. What can we expect to see from this latest M&A?
Improved Customer Experience
Many of Mitel's customers are also customer-driven small businesses, large businesses, and enterprises. So, they understand the company-customer relationship. Therefore, new and current clients can expect to see advancements in technology that allows them to engage with their customers on various devices and platforms, analytics tools that measure employee productivity, and ideas for increasing customer satisfaction and improving user experience (UX) online.
Greater Industry Insights
Mitel works with companies across a broad spectrum of industries including education, field services, government, healthcare, hospitality, manufacturing, retail, and sports & entertainment. By enlisting ShoreTel to join in the work, Mitel now has additional means for gathering Big Data and analysis to fine-tune their services and products within each industry.
Enhanced Services
Mitel will be able to provide unlimited support and options for clients through maintenance plans, remote monitoring, warranty and repair, communications, connection optimization, and even individualized training to ensure that companies can successfully utilize their products and services.
For this reason, Barry Communications fully supports the ShoreTel acquisition and looks forward to partnering with Mitel in the future.
Managed Cloud Communication Services in Boston, Massachusetts
If you are looking for a complete VoIP service provider for your small or medium business in the greater New England area, then contact Barry Communications. We offer desktop and mobile communications, internet and carrier telephone services, and managed cloud services.
To find out more or to schedule a consultation call us at 888-853-7120. You can also send a message on our contact page.