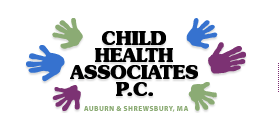 Business Size: 65
Industry: Healthcare
Situation:
Child Health Associates (CHA) is a successful medical practice and walk-in clinic, comprised of 65 employees and two office locations (Auburn and Shrewsbury, Massachusetts). Not long ago, the group was very unhappy with its hosted VoIP provider. Operations were repeatedly stalled due to phone and data system failures. Downtime sometimes persisted for days, without any vendor update or resolution. Meanwhile, several of the unified communication features CHA was originally "promised"—such as the ability to log into any phone, across any desk or office—never materialized. When asked about this functionality, the vendor quoted additional costs.
Key Challenge:
CHA wanted to find a hosted VoIP solution that was rock-solid reliable. They needed to know circuits and software weren't going to fail at critical junctures, which are essentially constant in the business of healthcare. After wasting so many man hours trying to reach helpful support agents, or chase down project updates, they also wanted a company that was responsive. They needed to know that their new partner would bring in veteran engineers—professionals with longstanding design and implementation expertise.
Solution:
Enter Barry Communications and our IPConnect ShoreTel Hosted service. We brought in a dedicated, voice-optimized circuit into each office, tying back to a fully redundant data center where the ShoreTel system would live. We leveraged the enterprise ShoreTel unified communications system to give CHA all the features and functionality they requested—including a call center to log in, report, and record calls.
Results/Benefit:
Today, CHA is thrilled to have found the communication features and dedicated service they were missing. CHA leaders say they're now able to run their medical practice efficiently and effectively for patients. They credit Barry with markedly smoother operations and with their newfound ability to meet their own high standards in customer care.