Commonwealth Care Alliance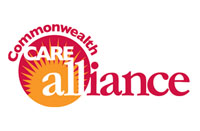 Business Size: 150
Industry: Healthcare
Situation:
Expanding nonprofit opening new locations throughout Massachusetts
Wanted to upgrade outdated phone system and replace with a new system capable of integrating everything
Barry provides our company with the best products in the market, does great engineering and delivers tremendous customer service and staff training. And, they do all these things with a terrific whatever-it-takes-to-get-the job-done-attitude.

Aweis Abu
Manager of End-User Services
Key Challenges:
Lots of money already sunk into a legacy system.
Needed a new system that could integrate with existing Nortel legacy system until they were ready to slowly integrate.
Multiple locations (Boston and Springfield) and the long-distance charges and communications challenges associated
Needed a contact center system capable of keeping pace with growing organization and customer demands.
Being a nonprofit, money was tight and so were IT resources to support changes.
Solution:
ShoreTel Phone System w/ Enterprise Contact Center
ShoreTel IP 230s
Adtran Networking
Barry IPConnect – NAN circuit
Results/Benefits:
Commonwealth Care Alliance's Total Cost of Ownership (TC0) continued to decrease, even after additional locations and staff members were added.
The new call center enabled organizational productivity improvement through better call routing and customer-service capabilities.
As the organization continued to grow and add new sites and new staff, their system scaled easily without adding additional IT resources.