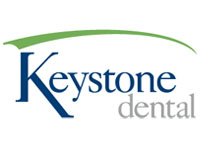 Business Size: 250
Industry: Healthcare
Situation:
Keystone Dental develops, manufactures and acquires innovative products and services for dental health providers globally.
Committed to "revolutionizing dental care industry by bringing joy to every patient." Essential to this vision was the need to educate its customer base of healthcare providers with the best training, support and services.
Fast-moving team of professionals looking to expand new locations
Wanted a features-rich system that could save money, be expandable, and offered flexibility for future upgrades
You guys are the best support team in the industry! I could not do half of the day-to-day tasks at hand without your team pitching in at a moment's notice when called upon.

Jared DiPerri
Senior Network/Systems Administrator
Key Challenges:
Needed to address multiple locations due to expansion into Europe
Needed scalability as the business grew in other regions as well
Communication and collaboration was essential among both Keystone's talented team members and between Keystone and its customers and partners. Video streaming and web conferencing essential
Concerned about business interruption. Needed a distributed architecture that could provide high availability and mission-critical reliability
Solution:
ShoreTel Phone System
ShoreTel Enterprise Contact Center
ShoreTel 230s with Polycom Soundstation
Lifesize Video
Adtran Networking
Barry IPConnect Managed Services
Results/Benefits:
Barry delivered a voice and data system that seamlessly connected multiple locations through Unified Communications.
The new enterprise-level contact center is helping Keystone customer service representatives to provide world-class service.
System administration has eased considerably.
The new system has kept lockstep with the company's continued growth and expansion.
The company and its communications are better prepared should disastrous events occur that could endanger the systems availability.