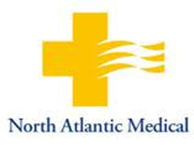 Business Size: 150
Industry: Healthcare
Situation:
Premier independent cardiac, respiratory and oxygen services company, headquartered in Massachusetts, with offices in New Hampshire and Rhode Island
Existing phone system was outdated and could not meet the increasingly, growing demands placed on its call center.
Began investigating new phone systems designed to make their business more efficient.
Running a company that offers 24-7 medical care requires a phone system and service company that is available at a second's notice around the clock every day of the year. Barry Communications has been that company. Their service technicians go above and beyond the call of duty to make sure our phone system and business runs smoothly.

Jeremy Brockman
Corporate VP
Key Challenges:
Needed an enterprise-level call center to manage call center agents better and provide more detailed call reports
Monthly costs were high for local/long distance and fluctuated greatly from month to month.
Concerned about business interruption. Needed mission-critical reliability.
Solution:
ShoreTel Phone System
ShoreTel Enterprise Contact Center
ShoreTel IP 230 Phones
Soft Phones
Adtran Networking
Barry IPConnect Managed Services
Results/Benefits:
The new enterprise level contact center is helping North Atlantic Medical customer service representatives to provide world-class service.

Efficient call distribution/routing
System tied into company's CRM system
Reporting has improved considerably for supervisors, allowing more effective scheduling of agents.

Fixed monthly costs and saved money