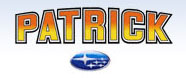 Business Size: 50
Industry: Automotive
Situation:
When Patrick Motors opened a third location in Wilmington, it inherited a Panasonic phone system and a five-year commitment on a T-1 line
Because of the 50-mile distance between locations, long-distance charges between dealerships quickly grew too expensive
Wanted a new phone system that could save money, be expandable and offer flexibility for future upgrades
We determined that the savings from our new VoIP Telephone System from Barry Communications would pay for the entire system in about a year and a half.

Jim Patrick
Owner
Key Challenges:
Needed to address the drawbacks and benefits of moving off Wilmington's legacy phone system
Needed to have one operator manage multiple sites
Needed to enable employees to rotate between different locations seamlessly
Needed to develop an acceptable installation and training plan that would not interrupt ongoing business
Solution:
Allworx 6x System
Allworx 9112 phones with handsets
Barry IPConnect Managed Services
Results/Benefits:
Installation completed in three hours without a hitch
Reduced monthly phone system costs and long distance charges in Wilmington from $2400 to $400.
Made changing extensions or names on phones easy. Before, Patrick Motors had to call a vendor — and pay a fee — to make these changes.
New Call Assistant feature enables easy tracking of entire Patrick Motors operation, so management knows instantly who is in… and who isn't.
The Wilmington Service Department is located separately from where the service technicians are, making it difficult to manage their activities, like excessive outgoing phone calls. The new Allworx system allowed management to restrict outgoing calls.