For many businesses, saving money – when possible – on products and services is an important part of their day to day operations. To do this, organizations will compare prices between vendors trying to get the most bang for their buck. And it makes sense – you don't want to spend more money than you have to just because you didn't spend a few extra minutes doing your due diligence. But what happens when your initial expected cost savings ends up vanishing… or worse, costing you more in the long run?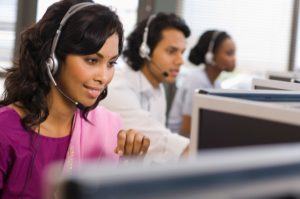 Across various intersections of the technology industry – and especially the VoIP sector, where there are tons of Internet-based organizations – this can be an all-too-common theme. For example, an organization may be interested in upgrading their telecommunications infrastructure and will go with a large, Internet-based provider who offers a low monthly rate. Or, conversely, they'll go with a small, local business that promises the same level of service as the large company for half the price.
The problem in both scenarios is that the customer is choosing price over the quality of service. It would be a harsh generalization to say that every time, no matter what, the large Internet company or the small, local company just isn't going to be a great value but it is something that we see time and time again. 
Here's why…
Lack of Service and Support
Large organizations tend to offer competitive monthly or annual pricing structures and loads of features. They're also likely to have a help desk that's available 24 hours per day, 7 days per week, 365 days per year… but what they don't have is the ability to be on-site. In many cases it's completely possible to remediate an issue remotely – that's the beauty of technology! But there are cases when it's simply better to have boots on the ground. An entire army of tech support people located around the globe is useless if it's impossible for someone to correctly identify the issue because they can't personally see what's going on. Similarly, putting in help desk tickets and then having to wait days for someone to respond while your business is in a holding pattern could have a hugely negative impact on operations.

Additionally, these large call centers of tech support people are typically staffed by people who aren't experts in their field. They're individuals who are running through a script and have been taught how to remediate some basic, frequently occurring issues. But if there's a more complex issue that needs to be addressed it can often be a nightmare to get it handled efficiently. 
A lack of experience brings us to our next point.
Lack of Experience
One of the benefits of working with an organization like Barry Communications, which is staffed by experts in the field, is that there's a wealth of knowledge and expertise to go around. It's not uncommon for smaller organizations to offer a lower rate that ends up creeping up as a project gets underway. Not because they're raising their rates as they go, but because they overestimated their ability to handle the job and underestimated the amount of time it would take. A job that was quoted at 10 hours could end up taking 15, which nearly doubles the original rate. 
Similarly, the lack of expertise could compromise things from the very beginning. If the equipment isn't configured properly, or the appropriate equipment wasn't spec'ed out for the job, then it will all need to be remediated. And every time there's an issue and someone needs to come out to fix it (or fix it remotely), it's going to ultimately cost money.

The best way to avoid these cost creeping scenarios is to work with an organization that can get it right the first time, and in the event that support is needed, can provide it in an efficient, timely manner. Organizations that train and hire experts in the field may be a little more expensive than their smaller or cloud-based counterparts, but the service and expertise they provide will save your organization money in the long run.

At Barry Communications we're experts in voice and data communications. Contact us to learn more about how we can help your organization select, deploy, and support the right telecommunications infrastructure.
Click here to add your own text