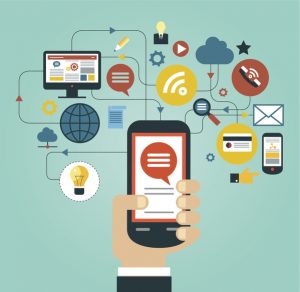 Years ago, companies paid a monthly fee to rent their phone systems. Then the communications industry went through a transition and everyone decided it was a better investment to purchase and own their own systems. Now we're coming full circle again with the growing popularity of cloud-based subscriptions. So what should you do if your company purchased a communications system – and you own all of the hardware and licensing – but you want to make sure you're keeping up with technology advancements?
Don't worry. Our customers who have a ShoreTel system are in an ideal position in today's UC market. (If you don't have a ShoreTel system, give me a call to talk about your options.)
The State of Today's Unified Communications
You've gone through software upgrades often enough to know the drill. The old version worked just fine. Then a new update is released, and you have to learn how to use the tool all over again. Icons look different, and functions are moved to different places. It slows you down – at first. But after a few days getting familiar with the new setup, you get used to it. There are some things that work even better than the old system. And if it's the right kind of system for you and your business, the long-term benefits on productivity and operations are well worth the initial time investment to learn the new system.
Welcome to the next generation of unified communications. Whether you're ready to jump to the cloud or prefer to stay with an on-premise configuration, a new arsenal of communications developments is here to help you work better, more efficiently, and easier than before. Today's unified communications systems bring together voice, video, IM, conferencing, desktop sharing and a wide range of other capabilities. It creates an environment that fosters more spontaneous, productive and profitable collaboration between your employees, partners and customers.
More Than Just a New Coat of Paint
Picture this: You drive home tonight, park your car in the driveway and grab the stack of envelopes from the mailbox. On the top is a letter from your car dealership. Inside is an offer that seems too good to be true: You're invited to bring your 5-year old car in for a complete upgrade. Even though you already own it, the dealer is going to completely rehab the whole thing: from a new engine to a new paint job. You will essentially get a brand new car – as long as you continue to pay the basic maintenance costs.
Even better: the dealer will keep refreshing your car every few years for as long as you own it.
Too good to be true? Yeah, it probably won't ever happen for cars. But for your business phone and communications system, this is what ShoreTel is doing.
Say Hello to ShoreTel Connect
The Better Business Bureau office in Eastern Massachusetts deals with hundreds of calls to and from consumers and businesses concerned about ensuring an ethical marketplace. Over the past 8 years that the BBB has been on a ShoreTel system, the organization has received every software upgrade and has maintained a modern, comprehensive communications system – for only the annual cost of support. Now they're considering moving their UC to a cloud configuration without having to subscribe to a new service. Or they can continue with their on-premise configuration.  Either way they can get the benefits of ShoreTel's latest upgrade – Connect.
We're pretty excited about ShoreTel's new Connect release for our customers. It keeps the same fantastic simplicity with an updated and streamlined look and feel, and takes the communications functionality to the next generation – especially collaboration and mobility. To see how ShoreTel Connect can make a real difference in your employees' productivity and collaboration, check out this short video that shows the system in use. 
Are you ready to jump in? The good news is, we're here to help. Stay tuned for a future blog post where I'll talk through the training and support Barry Communications is offering to help our customers hit the ground running with the new ShoreTel Connect.
Want to hear more about how ShoreTel Connect can work for your business? Or wondering whether you really need to move to the cloud now? (The answer is no.) Give us a call at 508-926-7142, or send an email, and we're happy to talk through it with you.
Save
Save